Wrapping tamales can potentially be a tedious process, but we hope that these photos will help you know that you are on the right track: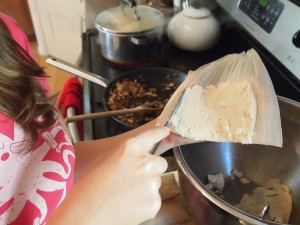 Spread the masa evenly across the bottom of corn husk in a 3 inch x 5 inch square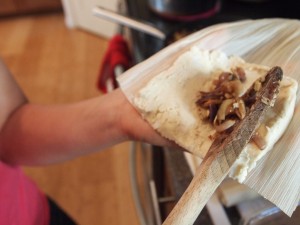 Add a tablespoon or two of the prepared filling to the center of the tamale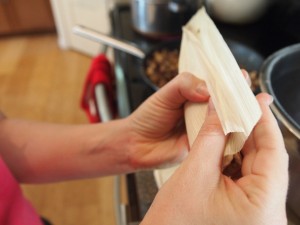 Roll the tamale by pressing the edges of the masa together.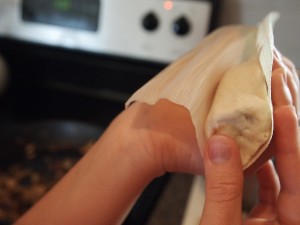 Tap masa closed at the end of the tamale to further encase the filling.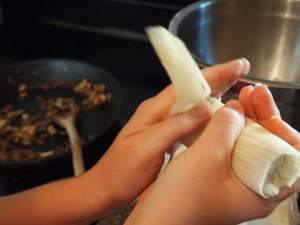 You will notice that along the length of the tamale there is a seam and at the end you have a tail. Fold the tail to meet the seam and gently pinch the masa to make sure that the bottom is closed. When you lay the tamale down lay it tail down to keep the tamale closed.